Our long-time partner Frederick Krommes passed away May 21 at the age of 96.
Fred was born in Hazleton, PA, on December 18,1926. After graduating from Hazleton High School, he worked at Lehigh Valley Coal Company from 1944 through 1946.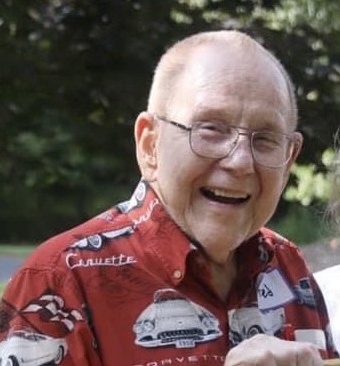 His involvement in the Gebhardts Billiard and Bowling Co. began in 1946 when he was hired by Robert G. Gebhardt as a bookkeeper. Robert's father J. Albert Gebhardt started the business in 1924 which had roots in his father, John F. Gebhardt's smoke shop and pool parlor founded in 1906.
After serving in the Army, Fred returned to form a partnership with Robert Gebhardt. They establish a store in Allentown in 1954.
Fred's dedication, foresight and pleasant personality helped grow Gebhardts, necessitating three moves to bigger stores in Allentown. Gebhardts is still at the fourth location at 1010 Airport Road, which has been under the ownership of John and Doug Gebhardt, Robert's sons, since 1993. Robert Gebhardt passed away from cancer in 1977 at 55. John and Doug joined the business in 1976. Today the Gebhardt brothers continue to head Gebhardts at locations in Allentown and Wilkes-Barre.
With a strong vision of what the community wanted, Fred brought many new product lines to Gebhardts including trophies, awards, engraving, apparel, bowling lane supplies, pinsetter parts, and lane maintenance equipment.
Gebhardts became a one-stop shopping place for everyone involved in bowling or billiards. The workforce at the Allentown store grew to over 50 strong.
Fred and Robert Gebhardt expanded the wholesale side of the business, selling to bowling centers and bowling pro shops in an eight-state area from the mid-1950s until Fred retired in 1993. At that time, Gebhardts was one of 30 bowling distributors in the country. The wholesale operation was sold to Bowlers Supply of York, PA, in 2008.
Fred was responsible for numerous workshops and seminars for bowling proprietors and pro shops. In 1957, he became active in the Billiard and Bowling Institute of America, (BBIA), and served three times as the organization's convention chairman. In 1977, he was elected to a two-year term as BBIA president.
Fred was honored as the BBIA's 40th recipient of its prestigious Industry Service Award in 1992. Assisting in the presentation of the award in Palm Springs, CA, were John and Doug Gebhardt, the company's third managerial generation.
Fred brought the PBA Eastern Region Bowling stop to the Lehigh Valley area in the late 1970s. He sponsored various events including the Lehigh Valley Masters Tournament. Bringing the Womens All Star Association Bowling tournament to Allentown area for many years was also due in part to Fred's efforts.
Fred was a member of the Allentown Bowling Hall of Fame. He directed the Police Athletic League and was active at St. Paul's Lutheran Church. He was also involved in the Kiwanis Club of Allentown for many years, serving as president in 1979-80.
Fred married Shirley Reisenweaver in 1953 and together they had five daughters, Cynthia Krommes, Beth Krommes, Amy Krommes, Laurie Blewitt, and Stephanie Krommes. Shirley died in 1987.
Fred married Kathryn C. Donchez in 1988. Kathryn also had five children. Together there were 10 children, including James Donchez, Joseph Donchez, Mary Jo Kuebler, David Donchez, Deborah Stetch and 23 grandchildren. Fred especially delighted in the gift of his grandchildren and great-grandchildren.